International workshop on theory for attosecond quantum dynamics (IWTAQD) 6
      
supported by
JSPS
 Oct 23 -Dec 10, 2012





Diection to UEC


English, Japanese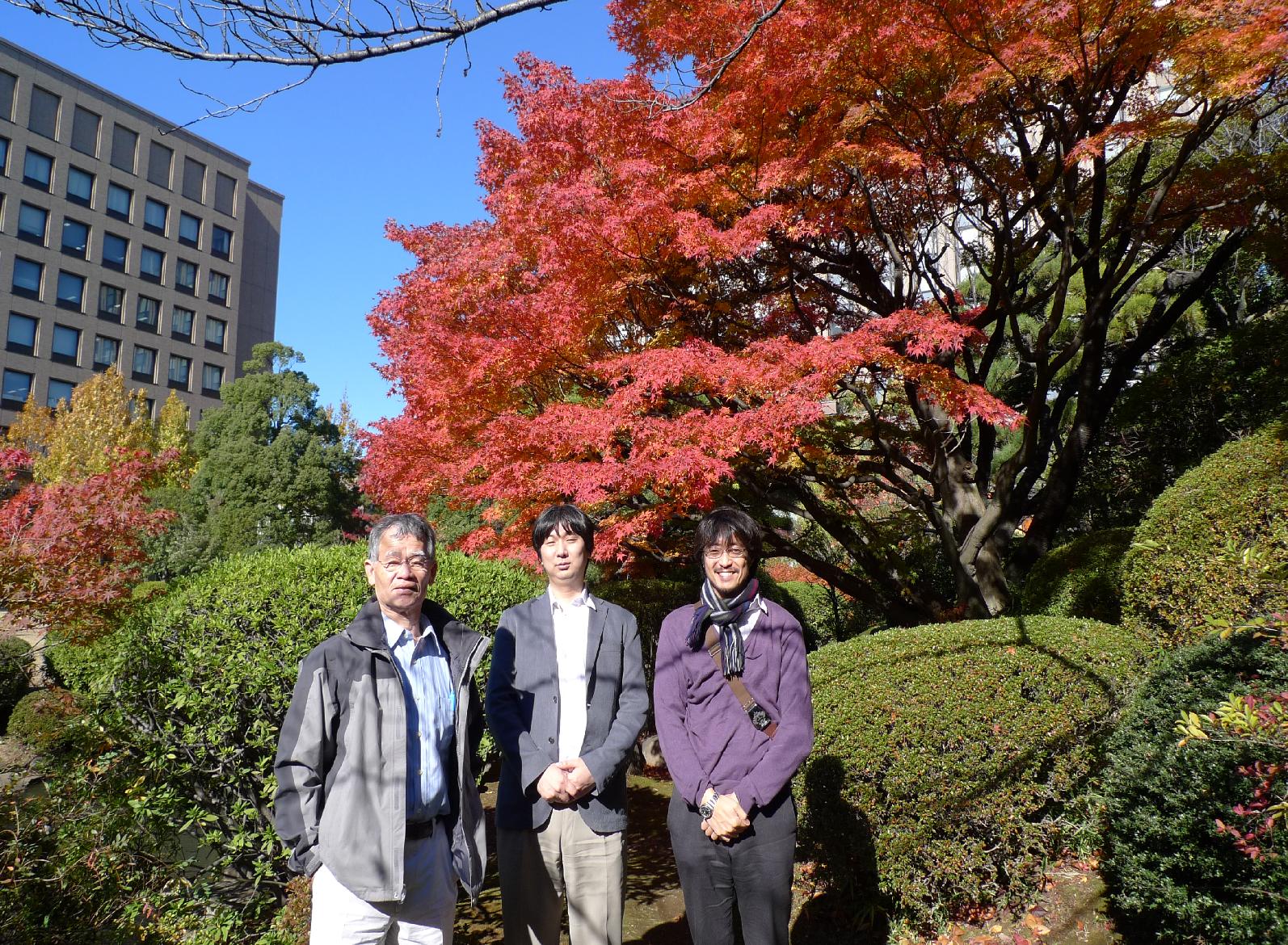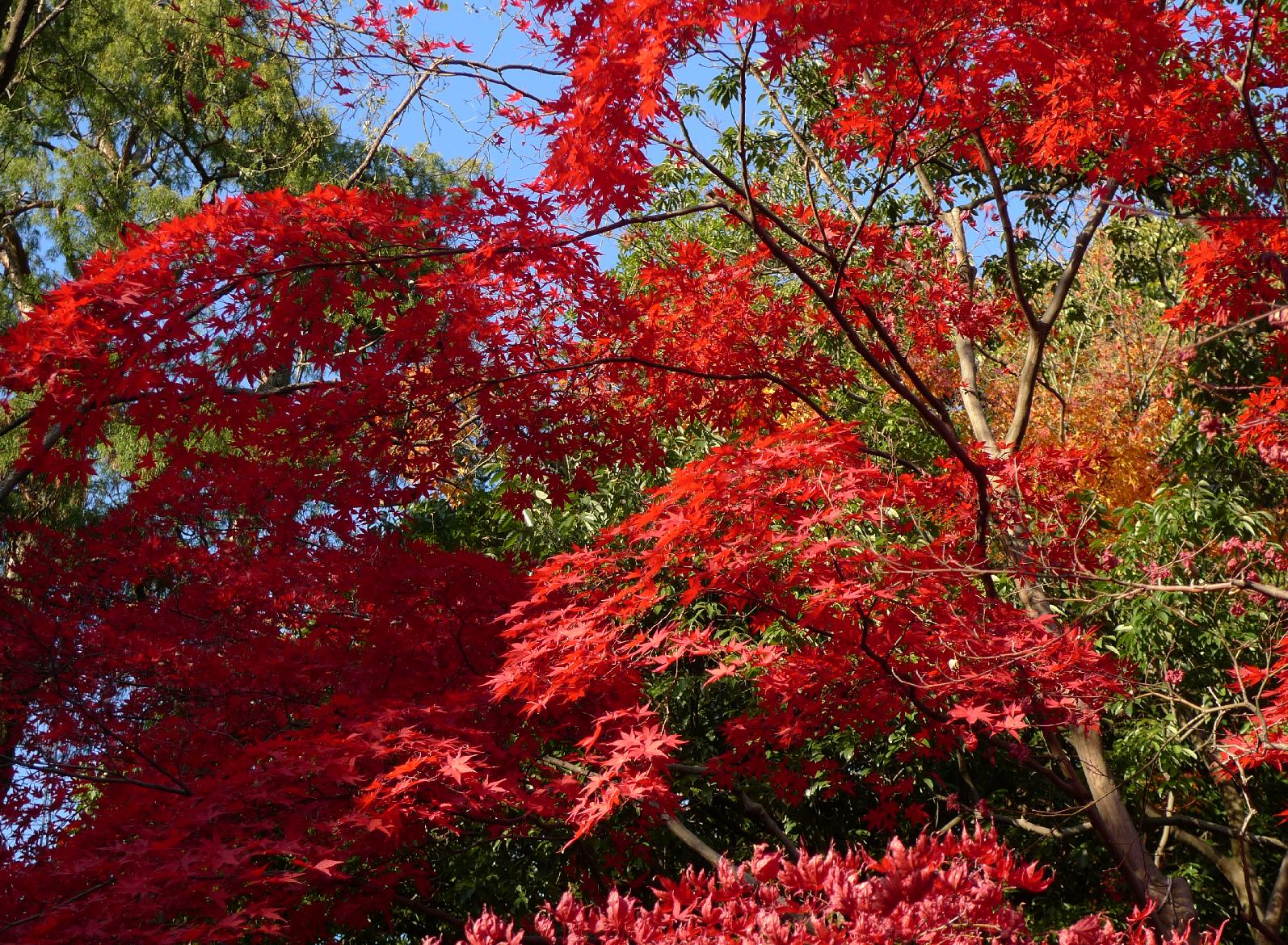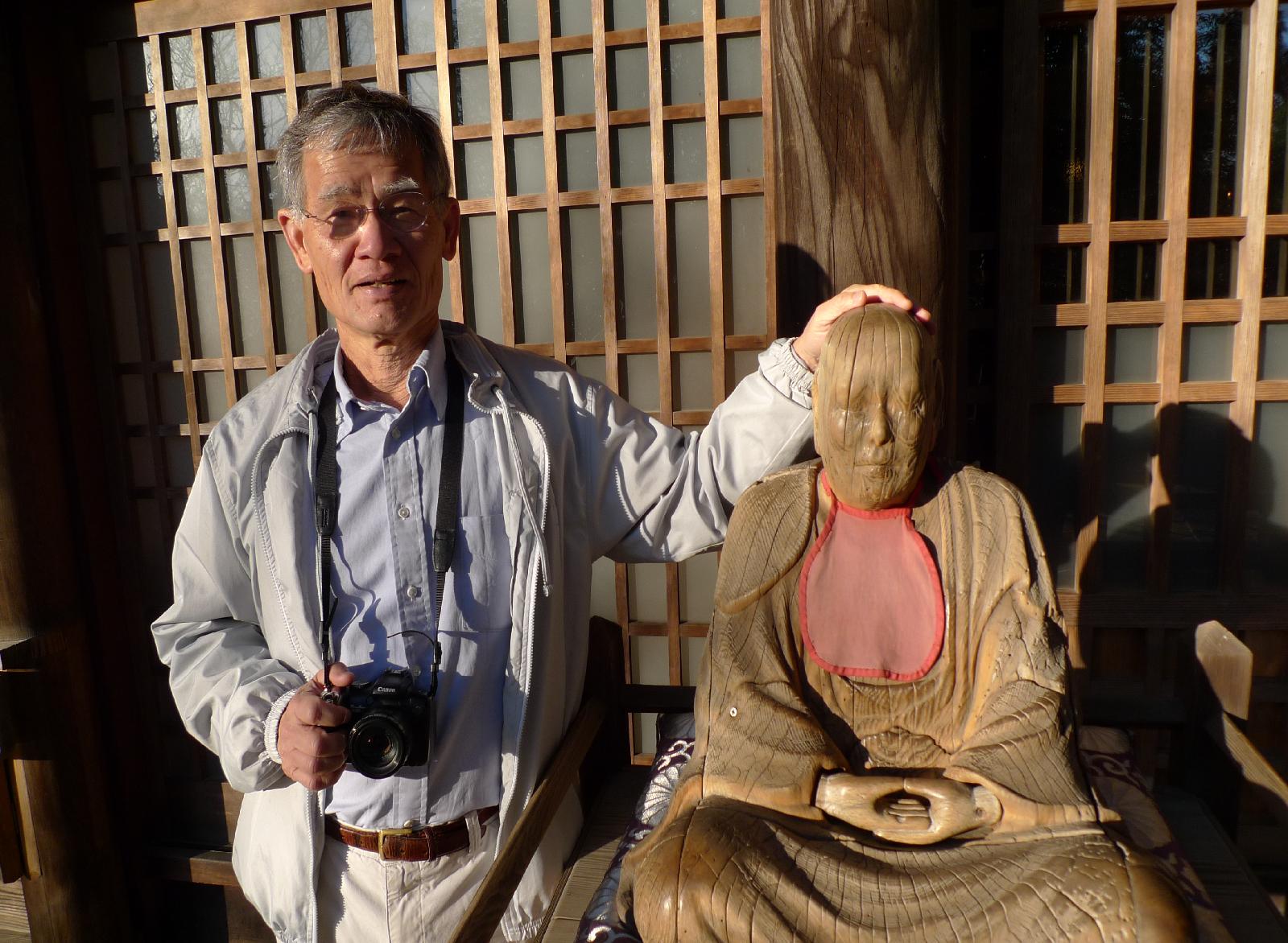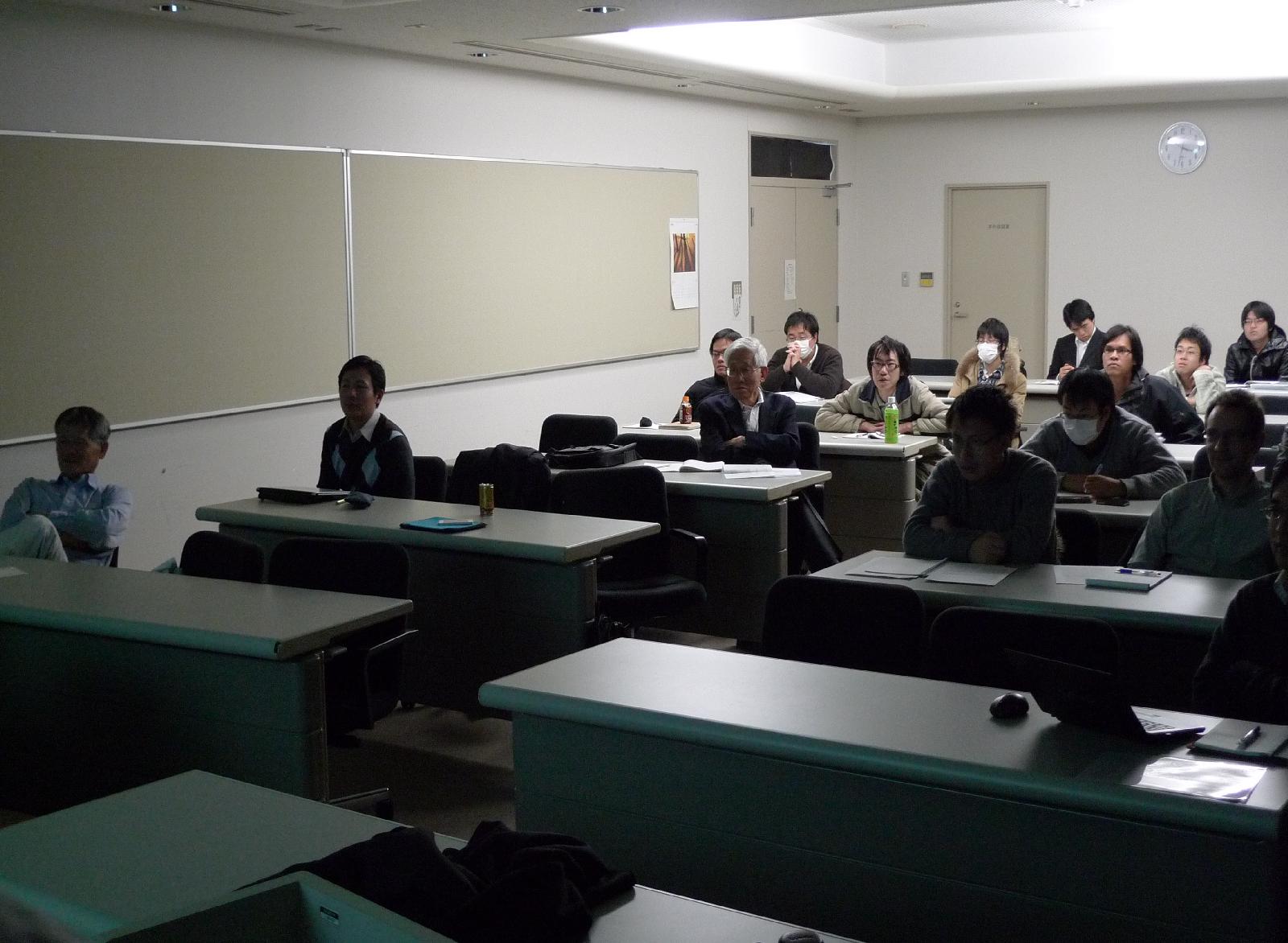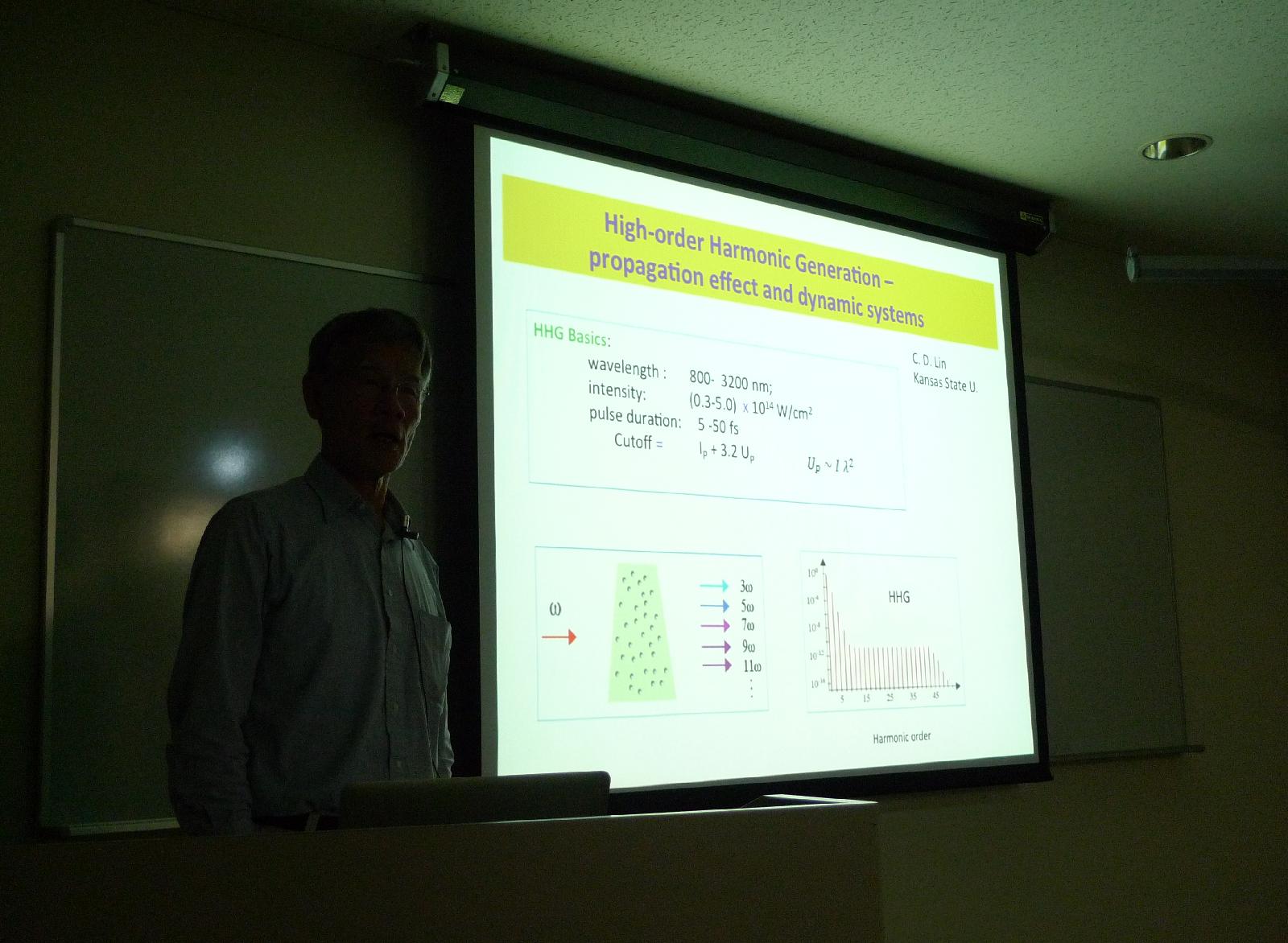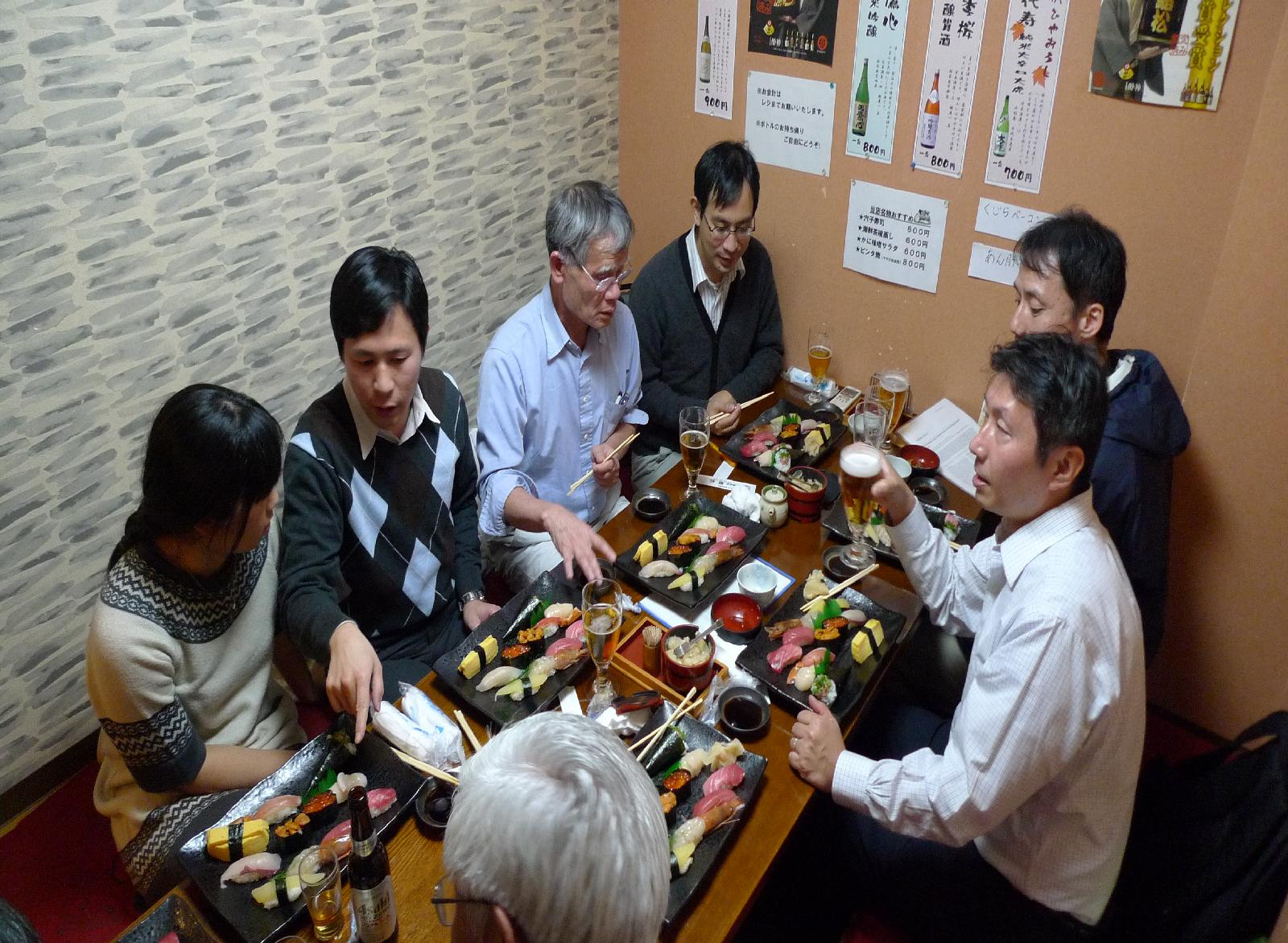 More photos

Participants (Bldg. E-6, Rms. 525, 527)


| | | | |
| --- | --- | --- | --- |
| Chii-Dong Lin | Kansas State Univ | HHG | Oct 23 -Dec 10, 2012 |
| Wei-Chun Chu | Kansas State Univ | Asec Atomic/molecular dynamics | Nov 30 - Dec 8, 2012 |
| Jiro Itatani | U of Tokyo | IR ultrashort laser, HHG | Dec 7, 2012 |
| Kenichi Ishikawa | U of Tokyo | Asec Atomic/Molecular dynamics | Dec 7, 201 |
| Ryoto Sawada | | | |
| Henning Geiseler | U of Tokyo | IR ultrashort laser, HHG | Dec 7, 2012 |
| Florian Geier | U of Tokyo | IR ultrashort laser, HHG | Dec 7, 2012 |
| Tianjiao Shao | U of Tokyo | IR ultrashort laser, HHG | Dec 7, 2012 |
| Michio Matsuzawa | UEC | | Dec 7, 2012 |
| Shinichi Watanabe | UEC | Cold atoms | Oct 23 -Dec 10, 2012 |
| Toru Morishita | UEC | Chair | Oct 23 -Dec 10, 2012 |
| Linda Hamonou | UEC | Molecular Siegert states | Oct 23 -Oct 31, 2012 |
| Hsumin Hoang | UEC | 3-body break up | Oct 23 -Dec 10, 2012 |
| Masataka Ohmi | UEC | TDSE | Oct 23 -Dec 10, 2012 |
| Vinh Trinh Hoai | UEC | Tunnel ionizatoin | Oct 23 -Dec 10, 2012 |
| Vinh Pham Nguyen Thanh | UEC | Rescattering | Oct 23 -Dec 10, 2012 |
| Tomotake Yanakoshi | UEC | Cold atoms | Oct 23 -Dec 10, 2012 |
| Osamu Ban | UEC | Cold atoms | Oct 23 -Dec 10, 2012 |
| Roichi Saito | UEC | Tunnel ionizatoin | Oct 23 -Dec 10, 2012 |
| Takahiro Ohwada | UEC | HHG | Oct 23 -Dec 10, 2012 |
| Jun Ajiro | UEC | Cold atoms | Oct 23 -Dec 10, 2012 |
| Tadayuki Yamaguchi | UEC | Cold atoms | Oct 23 -Dec 10, 2012 |
| Satoshi Toge | UEC | Cold atoms | Oct 23 -Dec 10, 2012 |
| Shun Ohgoda | UEC | Cold atoms | Oct 23 -Dec 10, 2012 |
| Chiharu Kohari | UEC | Cold atoms | Oct 23 -Dec 10, 2012 |



Seminar Program

Dec 7 (Fri)

14:00- 18:10




Place: Bldg. East 6, Rm. 803



Chair : T. Morishita

---
14:00-14:10


SPEAKER: Hsumin Hoang, UEC
Break up of colinear Coulomb three body systems by intense laser pulses

---
14:10-14:20


SPEAKER: Masataka Ohmi, UEC
High-order harmonic generation of polaized atoms

---
14:20-14:30


SPEAKER: Vinh Pham Nguyen Thanh, UEC
Transvers Momentum Distribution of molecular tunneling ionization

---
14:30-14:40


SPEAKER: Vinh Trinh Hoai, UEC
Higher order correction to weak field asymptotic theory of tunneling ionization of atoms.

---
---
14:40-15:20


SPEAKER: Wei-Chun Chu, KSU
TITLE:

Manipulation of ultrafast electron dynamics in autoionizing systems with attosecond light pulses


ABSTRACT:
In our theoretical study, we propagate an attosecond light pulse and a time-delayed intense laser in the pump-probe scheme through an autoionizing atomic gas medium, where the controlling factors\such as the laser intensity and the time delay\are crucial quantitatively in resolving the dynamics of the system. The measurability of the results is also discussed. The study demonstrates a high degree of control of the light-matter interaction in the attosecond timescale.
---
15:20-16:00


SPEAKER:

Kenichi Ishikawa

, U of Tokyo
TITLE:

Attosecond Dynamics of Inner-Shell Ionization of an Excited Helium Atom


ABSTRACT:
We present time-resolved ab-initio study of the attosecond dynamics of electron-electron correlation during single-electron, single-photon ionization of an excited helium atom. We identify multiple time-scales, caused by the interplay of the initial shake-up excitation with the excitation cascades, which we call knock-up, induced by the post-ionization interaction of the outgoing core electron with the electron residing in the outer orbit.

---
16:00-16:10

Break
---
16:10-16:50


SPEAKER:

Jiro Itatani

, The Institute for Solid State Physics, the University of Tokyo


TITLE: High Harmonic Generation in the Water Window using intense sub-two-cycle IR pulses


ABSTRACT:
We present the current status of our intense IR laser source and its application to high harmonic generation in the water window. The light source is based on optical parametric chirped pulse amplifiers using BIBO crystals. We obtained the output of 9.0 fs, 0.55 mJ around 1.6 um at 1 kHz. The carrier-envelope phase (CEP) is also passively stabilized. We observed high harmonics up to 300 eV with clear CEP dependance.

---
16:50-17:50


SPEAKER:

Chii-Dong Lin

, KSU
TITLE:

High-order harmonic generation spectroscopy of static and dynamic polyatomic molecules


ABSTRACT:
In recent years high-order harmonics generated (HHG) by intense infrared and mid-infrared lasers have been shown to be able to reveal the target structure information. We consider HHG for polyatomic molecules, under the condition that the interatomic separations are fixed or undergoing large displacements. Based on the quantitative rescattering theory and include medium propagation effects, we demonstrated the success and the limitations of using HHG as a tool for probing the structure of larger molecules.

---
17:50-18:10
Free discussion


---
---



Toru Morishita,UEC